A global vision in a continuously
changing world​
AT BILKENT THM, WE EDUCATE FUTURE LEADERS OF TOURISM & HOTEL MANAGEMENT THROUGH THE MEDIUM OF ENGLISH, SUPPORTED BY A PRACTICE PROGRAM AND A SEMESTER INTERNSHIP...
Member of the Alliance by Institut Lyfe
THE ALLIANCE BY INSTITUT LYFE IS COMPOSED OF THE WORLD'S TOP HOSPITALITY, FOOD SERVICE AND CULINARY MANAGEMENT SCHOOLS AND UNIVERSITIES IN FOUR CONTINENTS. TODAY, THIS UNIQUE ALLIANCE COVERS 20 PARTNERS IN 20 COUNTRIES INCLUDING BILKENT THM.
HORIZON EUROPE Grant To THM
BILKENT UNIVERSITY, FACULTY OF APPLIED SCIENCES, DEPARTMENT OF TOURISM AND HOTEL MANAGEMENT RECEIVED A GRANT OF 3.1 MILLION EUROS UNDER THE RESEARCH, INNOVATION AND ACTION (RIA) PROJECTS WITHIN THE HORIZON EUROPE PROGRAM.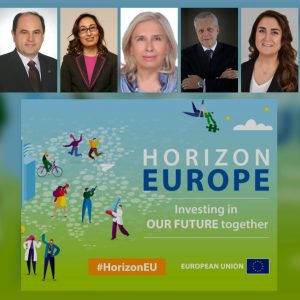 Exchange Support Scholarship for THM Students
FROM THE 2020-2021 FALL ACADEMIC SEMESTER, STUDENTS WHO ARE ENROLLED IN THM WITH A 100% OR 50% SCHOLARSHIP, WILL GET AN INTERNATIONAL SCHOLARSHIP OF 1500 EUROS TO STUDY OR DO A SEMESTER INTERNSHIP ABROAD.
Faculty of Applied Sciences
SCHOOL OF APPLIED TECHNOLOGY AND MANAGEMENT HAS BECOME THE FACULTY OF APPLIED SCIENCES BY THE PRESIDENTIAL DECREE AT 22 AUGUST 2020.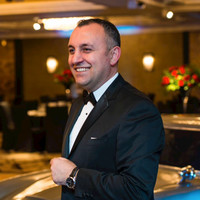 Strategic Operations Director
Adir Group, London, UK
"Following my graduation in 2000, I was immediately able to reap the benefits of my education at
Bilkent by securing a job at the highly regarded Swissôtel Hotels and Resorts. Shortly after, in 2002, I
was transferred to the iconic Browns Hotel in London, managed by Raffles Hotels and Resorts. Without a shadow of doubt, my career success, particularly that move from Turkey to England, was a
result of my education at Bilkent, which gave me the necessary skill sets: from excellent command of
the English language to an ability to complete projects using various data in order to articulate a
compelling business case."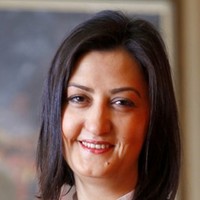 Regional Director of Sales Operations Turkey & Sales Operation Lead Focused Service EMEA, Hilton Worldwide
"I truly believe that the education I received at Bilkent University played a crucial role in my career. The
greatest impact came via expert instructors who had actual experience in the hotel business, class
projects that impelled me to investigate and learn on my own with appropriate guidance, and
mandatory internships in the industry that gave a me chance to apply what I had learned in real-life
settings. The internships also gave me visibility with potential employers; I was offered a job right after finishing
school, since I was already considered by my employer to have had some experience."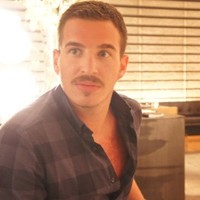 Executive Chef & Co-Founder
The Ordinary Refettorio & Bar, İstanbul
"I recently represented my country at the 2018 Oscar celebrations as the first Turkish chef to be invited
to the Oscar ceremonies to introduce Turkish cuisine. I am also in charge of the weekly "Istanbul PopUp" at Spago Beverly Hills, which offers Americans greater familiarity with Turkish cuisine.
I started my career with great equipment and motivation, including the "Most Promising Young
Performer Award" I received on graduation from Bilkent THM. Success is unavoidable if you nurture
your talent and career goals by means of the education and advantages available at Bilkent THM."
SINCE 1988, WE HAVE HAD OVER 3900 GRADUATES GO ON TO SUCCESSFUL CAREERS IN THE INDUSTRY ALL AROUND THE WORLD. BİLKENT THM IS WHERE YOU CAN BEGIN YOUR JOURNEY TOWARD A BRIGHT FUTURE.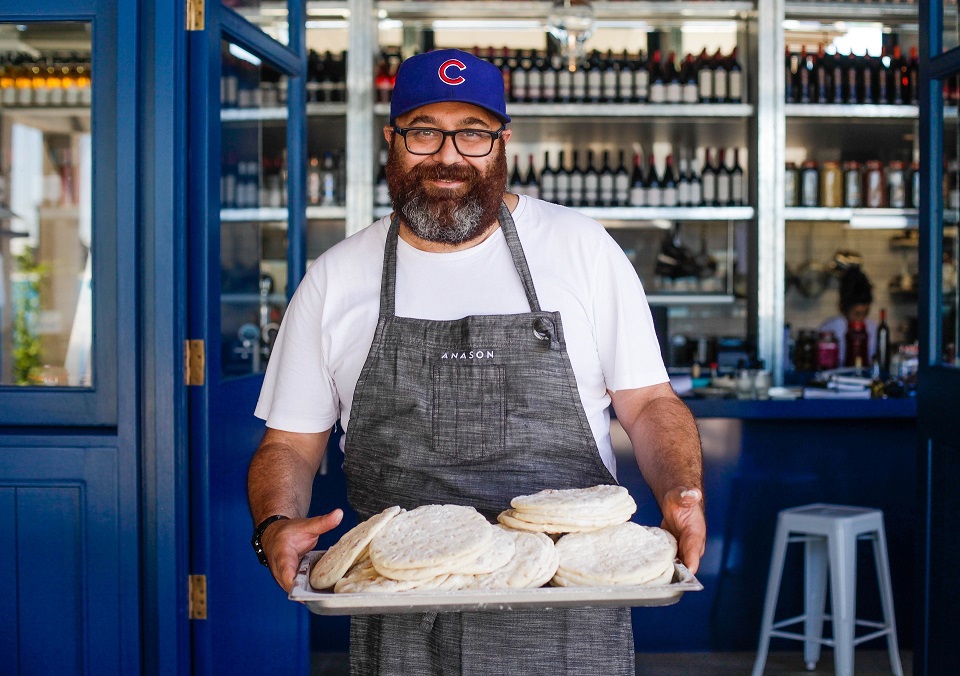 The medium of instruction is English. However, you do not need to provide an official certificate to prove your English proficiency before coming to Bilkent THM. We have an English Language Preparatory School to get you ready for your study in Tourism and Hotel Management in English.
The B.Sc. program in Tourism and Hotel Management involves two internship programs, which enable many of our students to find their future jobs before graduation. Our students complete their internships in leading organizations not only in Turkey but abroad.
From the 2020-2021 Fall Academic Semester, students who are enrolled in THM with a 100% or 50% scholarship, will get an international scholarship of 1500 Euros to study or do a semester internship abroad.

The curriculum is designed to prepare our graduates for managerial positions in the industry by combining management courses with tourism and hospitality related subjects such as hotel operations and food and beverage services given in our practice restaurant and hotel.
Our curriculum includes courses that provide instruction in computerized programs used in the industry, including MicrosFidelio for Front Office, ChefTec for Food and Beverage. Our students get a certificate for the Link accounting program.
Our curriculum offers comprehensive tourism and hospitality education in English, along with a chance to learn a second foreign language, including German and Russian.


WE HAVE STRONG CONNECTIONS WITH THE TOURISM INDUSTRY AND OTHER UNIVERSITIES WORLDWIDE...


You can spend either one or two semesters abroad under the Erasmus exchange program...

At Bilkent University, the medium of instruction is English...
① WE HAVE STRONG CONNECTIONS WITH THE TOURISM INDUSTRY AND OTHER UNIVERSITIES WORLDWIDE...

② YOU CAN SPEND EITHER ONE OR TWO SEMESTERS UNDER THE ERASMUS EXCHANGE PROGRAM....

③ At Bilkent University, the medium of instruction is English...

OUR TOURISM AND HOTEL MANAGEMENT PROGRAM IS ACCREDITED BY TURAK - THE COUNCIL OF QUALITY ASSURANCE AND ACCREDITATION IN TOURISM EDUCATION


"Haaga-Helia has great experiences of student and staff exchanges with Bilkent University's School of Applied Technology and Management Department of Tourism and Hotel Management. We have found Bilkent´s students, staff, teaching and facilities to be of very high quality. It has been our pleasure to cooperate with such a great educational institution."
Vice President
Haaga-Helia University of Applied Sciences
Finland
"The Tourism and Hotel Management Department at Bilkent University has an outstanding reputation as a first-class hospitality program that provides great education to its students."
Taco Bell Distinguished Professor
Washington State University, Carson College of Business
School of Hospitality Business Management
USA
"It is inspiring for us to meet with the young ambitious Talent at Bilkent University's Department of Tourism and Hotel Management. We found the caliber of students to be very high. Bilkent University offers great building stones to the foundation of the students careers in Tourism. The students have great technical knowledge, a clear understanding of the importance of 'emotional intelligence' and excellent command of English language; all essential skills required to be able to operate luxury Resort properties in the Bodrum Peninsula."
General Manager
Nikki Beach Resort & Spa, Bodrum
Turkey
We have strong connections with major players in the industry. We host Bilkent Tourism Forums at Bilkent Hotel & conference center to bring together representatives of key public and private tourism industry organizations and higher education institutions. 
campus life at bilkent
university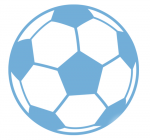 SPORT FACILITIES
ARCHERY, FITNESS, TENNIS COURTS (INDOOR & OUTDOOR), SQUASH, INDOOR SWIMMING POOL (SEMI-OLYMPIC), FOOTBALL, BASKETBALL, VOLLEYBALL, BADMINTON, AEROBICS, STEP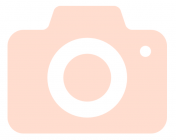 STUDENT CLUBS
There are around 100 student clubs at Bilkent University, enabling students to come together to participate in favorite activities or develop new interests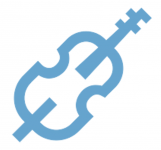 CULTURAL ACTIVITIES
Bilkent University has its own Bilkent
Symphony Orchestra which performs more than 70 concerts each year at the Bilkent Concert Hall